Workshop proposals are now closed!
---
Thank you for expressing an interest in presenting a workshop at OSEE's spring PD events:
EcoLinks 2017 –  Friday, May 5th at Ball's Falls Conservation Area, Lincoln ON
OSEE PD Day – Saturday, May 27th at the Camp Kawartha Environment Centre, Peterborough ON
You may apply to present at one or both events.
OSEE is able to provide complimentary conference admission to one presenter per workshop, which includes lunch and OSEE membership for the 2017/2018 year.  Additional presenters are eligible for a discounted conference fee of $25 which includes lunch and 2017/2018 OSEE membership.
The following information will guide you through the proposal process:
Your Workshop Title and Description – This will be used to promote your workshop on the OSEE website and conference guides.

The title of your session should be captivating, as many delegates will decide to attend your session based on this description alone.
Make it brief (maximum 175 words) and compelling.
Make it reflect and promote your session.

Short presenter biographies.

Aim for 3 short sentences to be included on the website.

Workshop structure

Workshops need to include opportunities for attendees to participate in hands-on learning.
Please ensure that you align with the three-part format for your workshop described in the application.

Presenter polices – Please take a moment and review the following important policies now.

Safety requirements
Merchandising Guidelines
Presenter registration procedure
Responsibility for loss
In submitting your proposal, you affirm full compliance with these policies.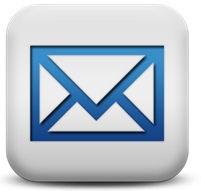 For all inquiries regarding the conference, contact us at: info@osee.ca