ENVIRONMENTAL EDUCATION FULL-DAY COURSES – Saturday May 6th
Choose to become Project WET certified OR to become an expert in Pollinator Power!
Project WET Certification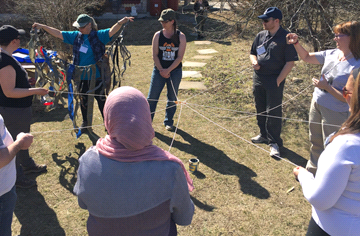 Project WET is a global leader in water education, promoting awareness of water and empowering community action to solve complex water issues.
The interdisciplinary Project WET activities are designed to supplement existing curriculum, and can support inquiry-based learning.
In 2011, Project WET published the award-winning, National Science Teachers Association-recommended Project WET Curriculum and Activity Guide 2.0, completely revising, updating, and contemporizing the successful first edition. Project WET 2.0 is a fun, hands-on, inquiry learning based, water education program for formal and non-formal educators of Kindergarten to Grade 12 students.
Become Project WET-certified at this interactive and fun one-day training course! Course fee of $75 includes refreshments, lunch, and the Project WET 2.0 Activity Guide containing 65 hands-on lesson plans.
Pollinator Power Workshop by TRCA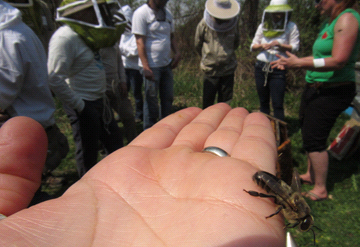 Pollinators are extremely important creatures, integral to biodiversity and our very way of life. This interactive and fun full-day workshop explores the role of pollinators including bees, butterflies, and birds. Experience a variety of hands-on activities and tools to support your students in learning about habitats, biodiversity, and interactions in the environment.
We will explore the factors that threaten pollinator populations, and experience citizen science activities that connect students with real scientific monitoring projects.  Participants will learn how to create pollinator habitat and support biodiversity by building solitary bee homes and making wildflower seed balls.
This workshop is led by TRCA's Kortright Pollinator Educator. The Kortright Centre for Conservation has offered pollinator programming for over 40 years.
Come out, get involved, and discover the power of pollinators! Course fee of $75 includes refreshments, lunch, and materials for starting a pollinator planting.