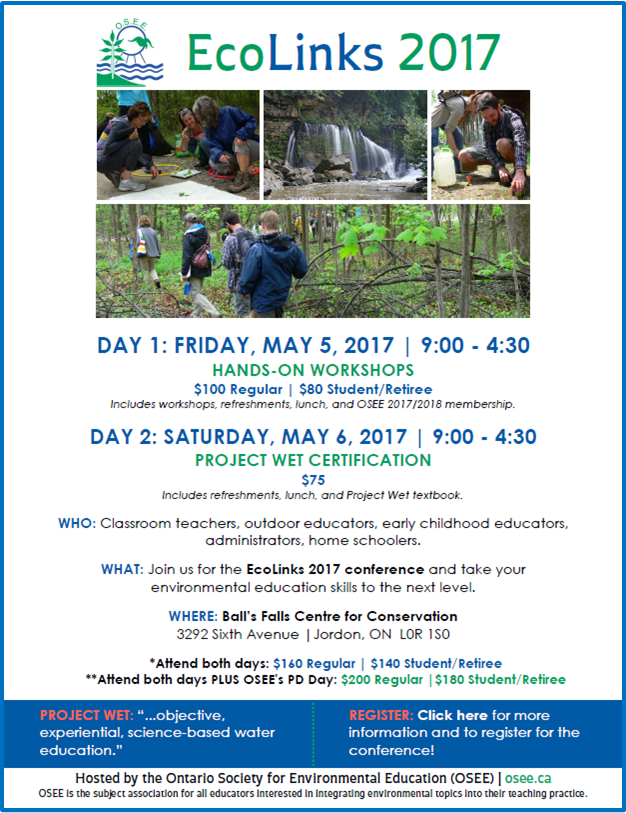 Ecolinks Day 2: Project WET Certification
Project WET is a global leader in water education, promoting awareness of water and empowering community action to solve complex water issues. The interdisciplinary Project WET activities are designed to supplement existing curriculum, and can support inquiry-based and STEAM learning.
In 2011, Project WET published the award-winning, National Science Teachers Association-recommended Project WET Curriculum and Activity Guide 2.0, completely revising, updating, and contemporizing the successful first edition.
Become Project WET-certified at this interactive and fun one-day training course!
Pricing and Discounts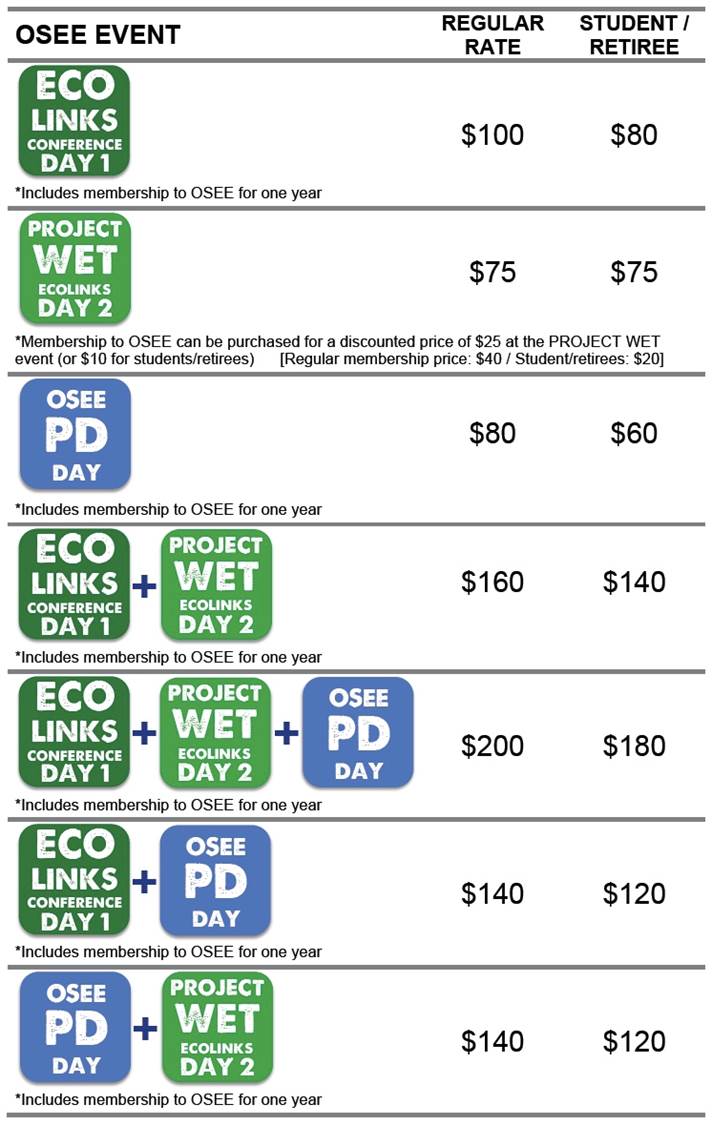 Reserve your spot at these interactive and inspiring events by registering now.